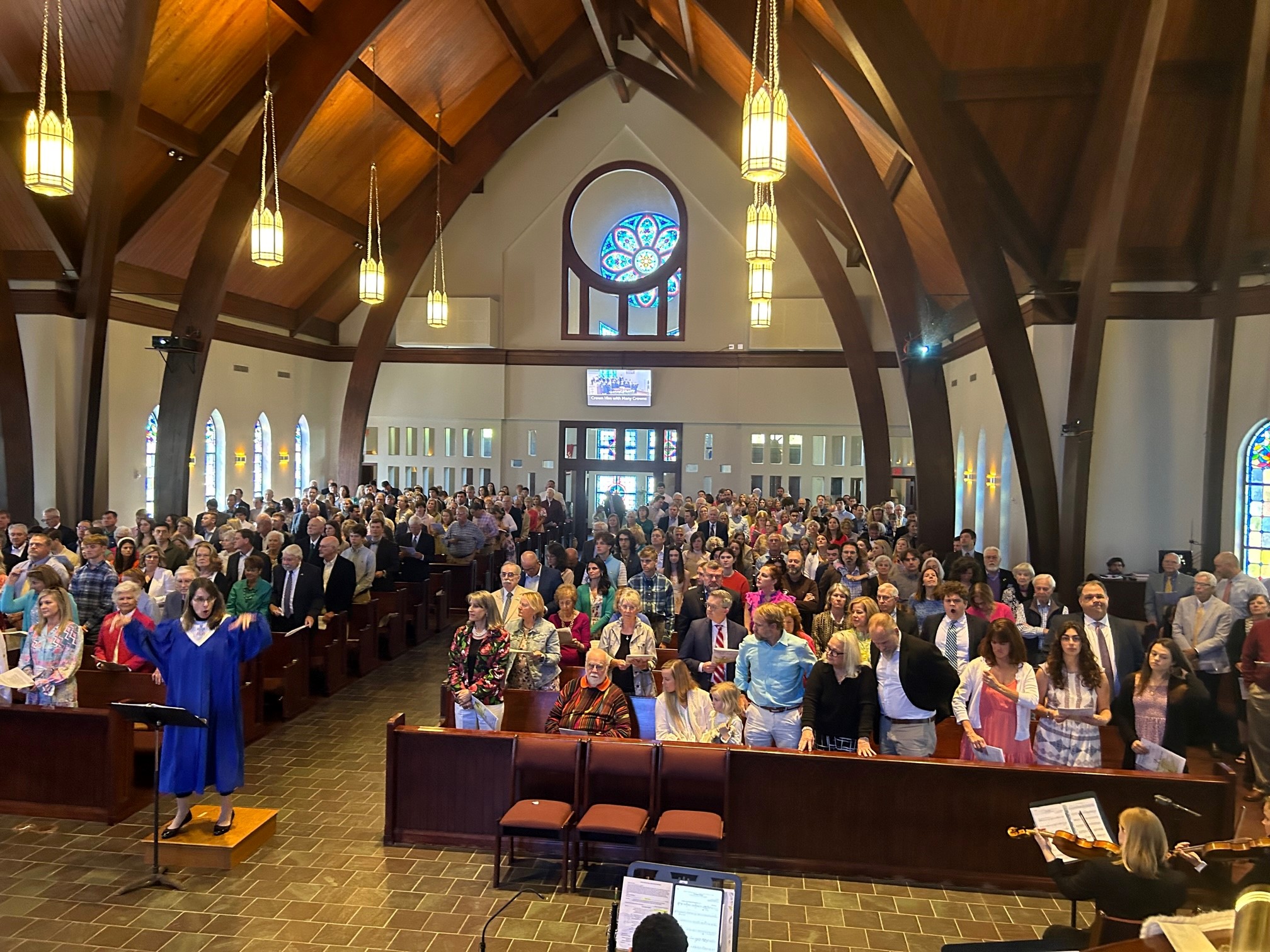 Lake Murray Presbyterian Church is a conservative, biblical church within the Presbyterian Church (U.S.A.). Founded in 1975, we have 1,300 plus members. LMPC is a growing church (average growth 8% each year for the last eight years). We emphasize children and youth ministries – with a great day school, youth group (4th- 12th grade) and scouting programs. We emphasize outreach: reaching out to the least, the last, and the lost–locally, regionally and internationally.
Lake Murray Presbyterian Church Staff
We are Christians. We believe that God the Father loves the world, and has given us his Son, Jesus Christ, and is present in the Holy Spirit.  We share the the riches of the Church of Jesus Christ for 2,000 years. We are Protestant, living the Christian Faith as part of the Reformation for over 500 years. We are Presbyterian, inheriting the legacy of the Reformed Church, historically rooted in Scotland and Switzerland, but now spread around the world. Click here for more about what we believe. We are part of the Fellowship Community of Presbyterians-emphasizing traditional Christian values and seeking to make flourishing disciples. 
Expect to be welcomed as you are and to be encouraged to grow into the person God intends you to be. We have programs for people of all ages. We strive to be more than friendly, but to share the kindness of God with one another. Our worship service values reverence and the majesty of God through beautiful architecture, rich literature, and majestic music. Most of all, expect and hope for God to move in your life! LMPC is a community where God nourishes the heart, and calls us to be his blessing to others.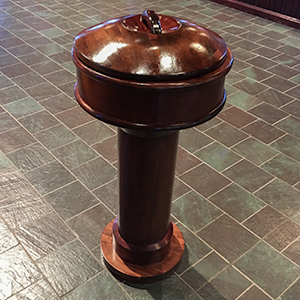 To join the church, please meet the elders after worship at the baptismal font. As Christ welcomes us into God's family, we welcome you to Lake Murray Presbyterian Church.
There are three ways to join the congregation:
Profession of Faith You have never professed your faith, joined a church or been baptized.
Re-affirmation of Faith You have joined a church in the past, but would like to profess your faith as part of joining,
Transfer of Letter You are a member in good standing in another church. This recognizes the larger church and your previous commitment to Christ.
Click here to learn more.